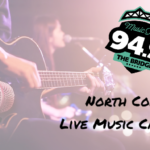 FORT GEORGE BREWERY-ASTORIA
8/7   First Rodeo – Portland Or (Alt Country)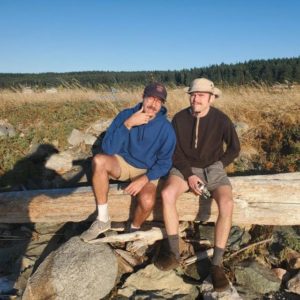 First Rodeo is the new cross-country songwriting and recording project of longtime friends and collaborators Nathan Tucker (Cool Original, Strange Ranger) and Tim Howe (Vista House, The Great American Commute). Tucker and Howe first met in Portland, Oregon in 2008, eventually touring and recording as part of each other's respective bands. Though Tucker moved to Philadelphia in 2019, the two's songwriting styles grew closer rather than further, and they soon began talking about how to keep making music together.
First Rodeo is a collection of songs about distance, as indebted to the sprawling road music of rock bands ranging from the Rolling Stones to the Silver Jews as it is to the rough-around-the-edges pop songwriting of alt-country greats like Lucinda Williams and Steve Earle. These ten tracks celebrate the hard work and blind faith involved in keeping something alive simply because it feels crazy not to. They're the sound of zoning out in a group of friends, staring off into space.  
St. Anthony Mann (St. Paul, Minnesota)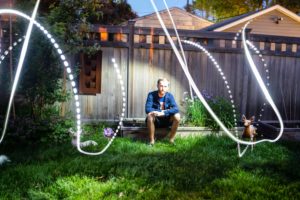 Playing experimental indie folk enlivened by obscure arrangements and poetic lyrics, St. Anthony Mann is the stage name of Adam Bjoraker. Born in St. Paul, Minnesota, Adam first broke into music in high school, playing finger-style guitar and experimenting with alternate tunings. After finding a voice and spending formative years in the Midwestern plains, he decided to bring what he'd learned in Milwaukee, Wisconsin back home to Minnesota, where he'd record his first music under the new moniker. What felt much like a personal debut after self-producing an EP and an LP, the new record LISSI came forth like a marvelous wound amidst the early pandemic. JT Bates (Big Red Machine, Taylor Swift) co-produced the record and features, as does Michael Lewis (Bon Iver) and Pieta Brown.
8/14   Canary Room – Portland, OR (Singer Songwriter)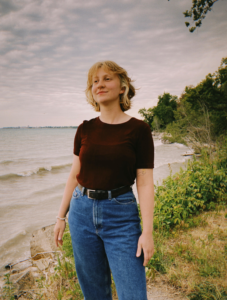 Canary Room is Portland-via-Wisconsin singer-songwriter Maddy Heide's combination of lilting vocal melodies and ethereal fingerpicking backed up by a lush instrumental soundscape. Her tender recollections are presented with a palpable authenticity—like time capsules out of which long-kept memories freely flow, they invite the listener to piece together fragments of a time gone by.
8/21   Hey Cowboy – Austin, TX (Synth pop)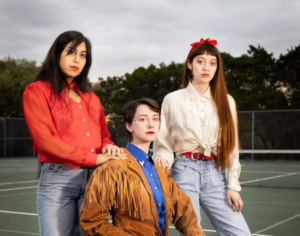 Three gals creating synth pop sounds, and no guitars allowed. "Micah Vargas, Sydney Harding- Sloan, and Gaby Rodriguez have crafted a unique blend of ethereal, sun-drenched pop that begs you to sway into the light with them."
8/28

  A Town Called Home -Austin, TX (Americana)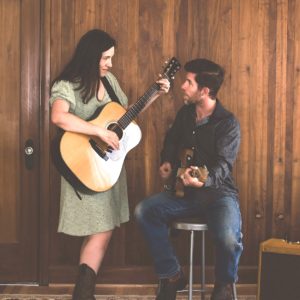 Led by multi-instrumentalists Howdy and Marilyn Darrell, A Town Called Home showcases close heartfelt harmonies and original compositions steeped in a wide range of traditional musical influences that yields a cut of Americana all their own. Merging deep Texas roots with a West coast vibe, their songs run from pensive and introspective to defiant and hard-driving, told with a straightforward yet nuanced approach that harkens back to storytellers and songwriters like Tom T. Hall, Rodney Crowell, and Roseanne Cash. From Austin, they are now making their home up in Portland, Oregon.
LIVE MUSIC EVERY SUNDAY NIGHT AT FORT GEORGE!