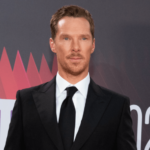 Marvel Studios and Disney's Doctor Strange in the Multiverse of Madness grossed $185 million in its debut to land one of the biggest openings of all time domestically, as well as earning $450 million globally,
The sequel to Doctor Strange, directed by Sam Raimi and starring Benedict Cumberbatch, landed the 11th biggest domestic launch in history and the seventh biggest opening for any Marvel Cinematic title behind Avengers: Age of Ultron ($191.3 million), Black Panther ($202 million), The Avengers ($207.3 million), Avengers: Infinity War ($257.7 million), Spider-Man: No Way Home ($260.1 million) and Avengers: Endgame ($357.1 million).  Doctor Strange 2 is also the second-biggest domestic release of 2022, behind The Batman which has grossed $369.1 million to date.
Doctor Strange in the Multiverse of Madness picks up where No Way Home left off, with Stephen Strange coming to the assistance of a young girl named America Chavez (Xochitl Gomez) who can jump across various universes. The movie also features Elizabeth Olsen, Rachel McAdams, Benedict Wong and Chiwetel Ejiofor.
Editorial credit: Loredana Sangiuliano / Shutterstock.com