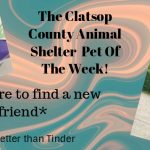 SHELDON is a 9 year old male Jack Russell Terrier.  He was a bit overweight when he first came to the shelter but has been on a diet for the past few months and has become quite energetic.  He loves a good walk and a snuggle afterward.  Come meet him.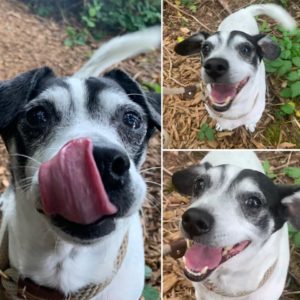 Check out the Clatsop Animal Assistance Facebook page and the website at
dogsncats.org
for great adoption stories.
THE SHELTER IS KEEPING EVERYONE SAFE WITH ADOPTIONS BY
~  To meet an animal, you need to call and make an appointment at
~  Know which animal you want to meet and put on application
~  Appointments are available Tuesday-Saturday from 
ll
 am-12:30 pm
~  Only two people are allowed in the shelter
~  You will be asked several 
health related
 questions before you enter
~  Shelter staff will ask you to 
submit an application
 prior to your
    appointment:  Go to co.clatsop.or.us – go to Animal Control – go
    to Adopting a Pet – go to bottom of page – fill out adoption
    application – be sure to date application next to signature line –
    save to your computer – send to ac@co.clatsop.or.us
The shelter has lots of animals who would love to find homes so please check out who's available at Petfinder.com and follow the Clatsop Animal Assistance facebook page for more in-depth profiles off available animals.