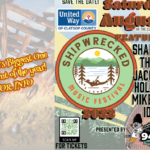 Score some VIP tickets to the biggest one day music event on the coast this summer!  The 94-9 The Bridge Shipwrecked Fest with Buoy Beer to benefit the Clatsop County United Way.  These tickets include parking passes, drink tickets, VIP area access and gift bags!
Let us know you want em and we could hook you up!
This contest is expired.